I thought it would be a good opportunity to write about 2015 in review from my personal perspective and say thank you to everyone who read and shared my blog posts. WordPress.com sent me some interesting statistics and I want to share with you some personal thoughts about 2015 and my plans for 2016.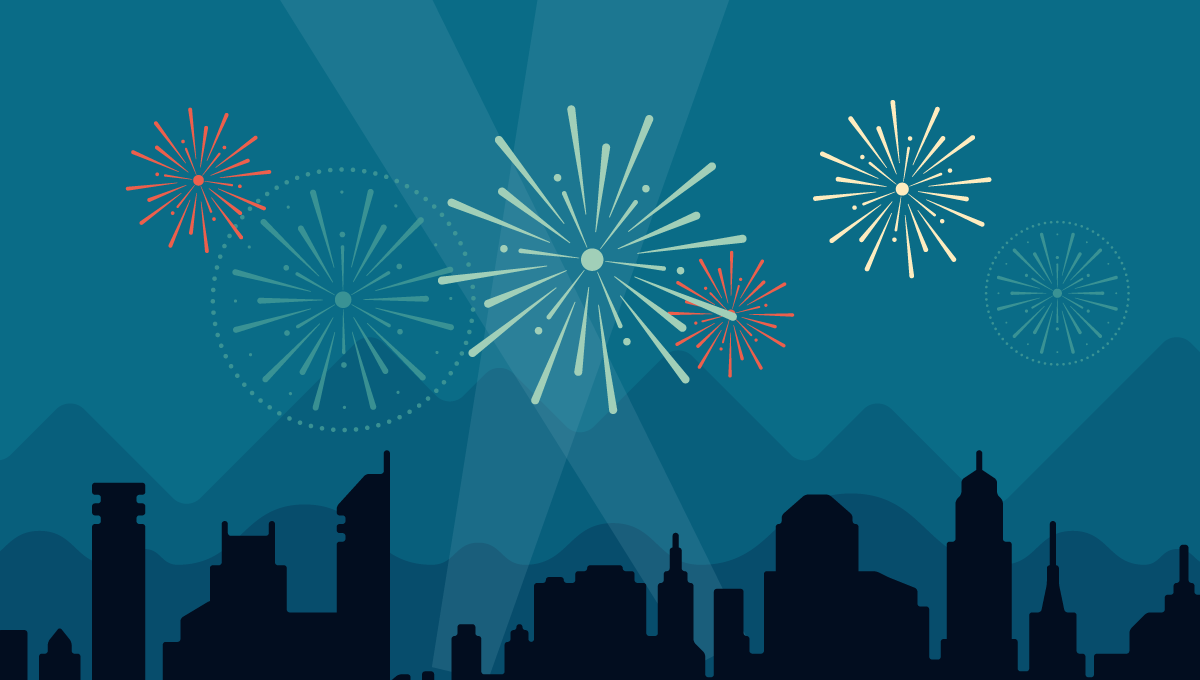 2015 was an exciting year for me and I would like to start with saying thank you:
Thank you to everyone who followed me on Twitter and even retweeted and liked my tweets.
Thank you to everyone who shared and signed petitions about people and topics which are important to me.
Thank you to everyone who read my blog or at least visited my blog. Thank you for sharing my blog posts and thank you for your comments and for even following my blog.
One year ago, I had not heard the name Raif Badawi. I did not know anything about the human rights situation in Bahrain and to be honest, I did not know  a lot about Bahrain at all. I had only a very vague knowledge about Saudi Arabia and Iran. I was certainly interested in human rights, but I did not do anything to raise awareness for specific cases and – I did not use social media at all.
If you had told me that a year later I would use Twitter regularly and I write a blog, I probably would have just laughed about this idea.
I started using Twitter in February 2015 and I started writing my blog in June 2015. I wrote about my reasons why I started to use Twitter and why I like it so much in my post "Twitter is great". Just have a look at this post, in case you have not yet read it. I started writing a blog, because I wanted to have a "little bit" more space than just 140 characters and I am sorry that most of my blog posts are quite long.
During the last year I wrote eight blog posts: four of them are about human rights, three about classical music and one is a general introduction. The three most popular posts were:
It is really fascinating to see how many people visited my blog over the last year. It was visited by 698 people and it was viewed 2,450 times. WordPress tells me the following:
A San Francisco cable car holds 60 people. This blog was viewed about 2,400 times in 2015. If it were a cable car, it would take about 40 trips to carry that many people.
Most people found my posts via Twitter, but also via Facebook, because some of you were kind enough to share my posts on Facebook.
I find it really exciting that these 698 people / 2,450 views for my blog come from 60 different countries. Most views came from the United Kingdom (677 views). The United States are not far behind (608 view), followed by Bahrain (250 views) and France (220 views).
I do not want to bore you with more details about the last year. If you really want to know more then click here to see the complete report.
However, I would like to share with you some of my ideas for 2016:
I will certainly continue to write about Raif Badawi. His wife published a book about him in German ("Freiheit für Raif Badawi, die  Liebe meines Lebens" – Freedom for Raif Badawi the love of my life). I would like to write about this book and also about the publication of his own essays.
There will also be more about Bahrain. 2016 is the fifth anniversary of the Bahrain Uprising and the arrest of the members of Bahrain 13. I would like to write about them. In particular I would love to write about Mohammed Hassan Jawad, also known as Parweez. He belongs to Bahrain 13 and is Hussain Jawad's father.
I love poetry and I heard last year about a number of poets who are in prison because of their poems. These poets include Mohammed al-Ajami a poet from Qatar, 

Ashraf Fayadh, a Palestinian poet

who lives in Saudi Arabia and Fatemeh Ekhtesari and Mehdi Mousavi who are two Iranian poets. I would like to write about these poets, but I am also interested in the relationship of poetry and politics in a more general sense and would like to write a post about this topic.
There will be more about classical music, in particular about concerts and operas which I visit and about the programme in concerts by Highgate Choral Society.
I also want to write about art and exhibitions. I saw during a visit in Rome and Sicily in October a number of paintings by Caravaggio which I find fascinating and which would be worth a blog post.
These are only some ideas and I hope there will be much more. If you find any of the ideas interesting than please keep an eye on my blog or decide to follow my blog. You only need an e-mail address to do so and you will receive an e-mail whenever I publish a new post.
I want to close with wishing everyone a Happy New Year. Let us hope that it is a year which brings more justice, freedom and peace to everyone.